The next generation of Mustang Tuning is here! The SCT X4 programmer is going to help you unlock the full potential of your 1996 to current Mustang and SVT Lightning. The SCT X4 Tuner has been redesigned from the ground up with a full color screen that is much larger than the X3/SF3 tuners that it will be replacing.
The overall size is now smaller and more compact. It measures in at 5" x 3" where as the older SF3 measured 7" x 4". The SCT X4 Flash Programmer still comes with performance improving "Pre-Loaded" tunes and will also hold a total of 10 custom and mail-order tunes.
With the SCT X4 you can also preform "On-Device" Data Monitoring. This means you can watch specific data such as RPM, boost and more in real time on the programmers new color screen! It also features built in WiFi for easier updates! This will be a huge improvement for anyone who has updated old devices via cables. It also features dual analog inputs for even more expansion.
Be sure to check out LatemodelRestoration.com to get more information about SCT's latest Mustang Tuning Device!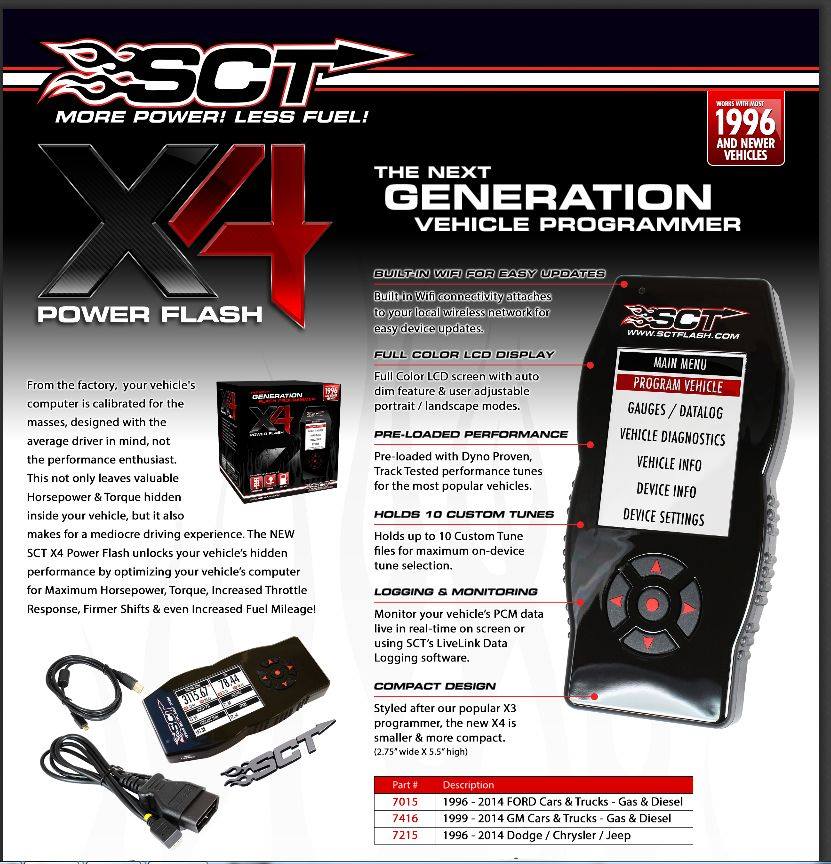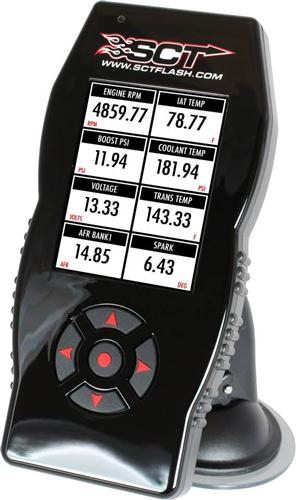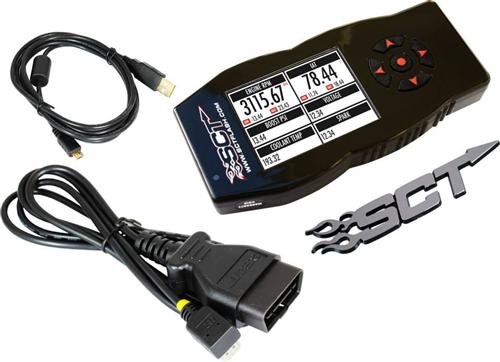 ---