Video: 2015 Mustang Video: Prototype Spied
Published on 2013-06-20
Description
Let the excitement start! Someone finally got some video of a 2015 Mustang prototype cruising on the street!! Be sure to head on over to our Facebook page and let us know what you think


LatemodelRestoration.com Facebook Page
2015 Mustang Video: Prototype Spied
Posted 6/20/2013 by Jeff Jimenez
Be one of the first to watch a prototype 2015 Mustang (S550) cruising around on the street!!
---
FOLLOW: 2015 mustang , mustang , s550 , video , spy shots , 79 93 mustang , 94 04 mustang , 05 09 mustang , 10 14 mustang
A picture says a 1,000 words, well what does a minute long video of the 2015 Mustang say??? Well this video doesn't say much but you do hear a 2015 Stang cruise by one lucky person! In the video you do see a heavily camouflaged S550 Mustang cruising the streets. You can see the massive brakes behind some flat black wheels. The overall shape of the new S550 Pony is hidden behind the camouflage that obviously has something under it to distort the shape of the Pony car. Big thanks to the Mustang6G.com gang for getting this video of a 6th generation Pony car to the web!
For more 2015 Stang news and information be sure the check out the links below. Don't forget to get all the latest Mustang 50th Anniversary information below as well!!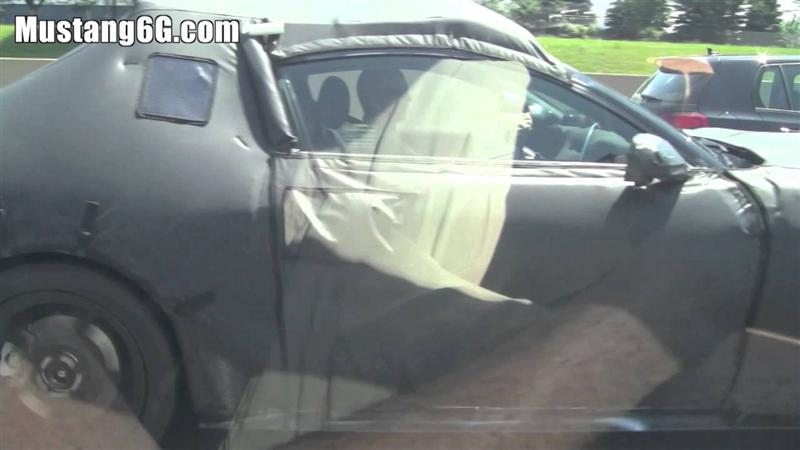 ---
Mustang 50th Anniversary News