SEMA 2014 UPDATE!
SEMA is the place to be when it comes to seeing all the latest and greatest performance products. Ford Racing introduced a whole host of 2015 Mustang performance products and performance vehicles at SEMA 2014. One of the biggest head turners at this years event had to be their new Supercharger kits.
The new 2015 Mustang supercharger kits are a partnership between Roush and Ford Racing Performance Products. The heart and sole of these kits are the TVS 2.3L superchargers. It features plenty of newly redesigned updates that make these kits capable of producing well over 625 horsepower.

These kits feature a Ford Racing tune calibration that according to Jessie Kershaw at Ford Racing have been heavily tested for the last few months. These kits will be hitting the streets in the very near future. If you want to get email updates of all the latest 2015 Mustang products and news sign up for our newsletter here – LatemodelRestoration.com Newsletter.
To see more SEMA updates and pictures be sure to check out StangTV.com! See the original story below. We first broke the news of this Ford Racing & Roush supercharger partnership back in March 2014!
Ford Racing 2015 Mustang Sneak Peek
March 2014
If there is one thing that history has taught us, it is that shortly after the release of a new Mustang platform there will be a HUGE influx of new performance parts. So it is no surprise that companies such as Ford Racing are working on performance parts for the new S550 Mustang. FRPP plans to release a sneak peek of new S550 Mustang parts on the 15th of every month. Ford Racing Performance Parts recently released a sneak peek of their 2015 Mustang supercharger development.
In their leaked picture you can clearly see a 5.0L Coyote motor on the engine dyno. To me, one of the biggest surprises to see in the picture is Ford Racing's departure from Whipple Superchargers in exchange for the TVS style blowers found in the Roush and VMP Supercharger Kits. Ford has been using the Whipple blowers for well over a decade now. They were featured on everything from complete kits to supercharger upgrades for 03-04 SVT Cobras.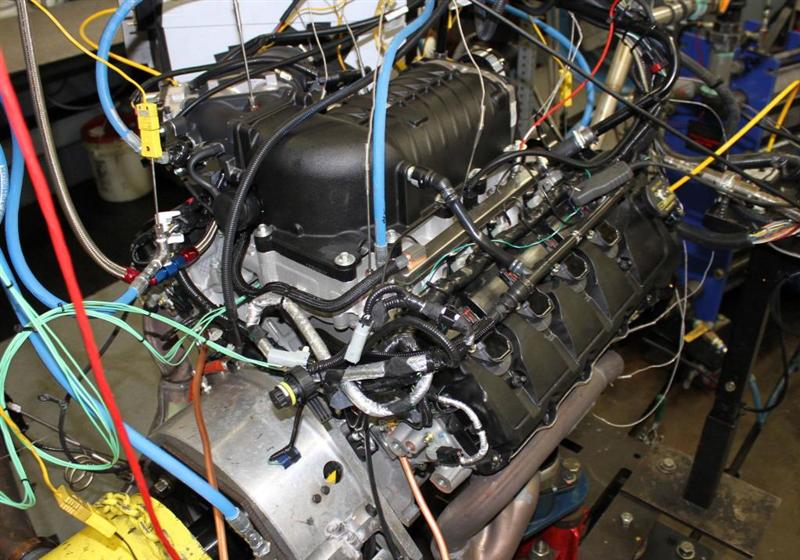 I also noticed that the motor on the test stand lacks the "intake charge motion plates" Ford initially informed us the new 5.0L Coyote will be featuring. You can see them in the picture below. These charge motion control valve plates are part of the new 2015 Mustang's revised intake system that will surely boost performance and horsepower numbers.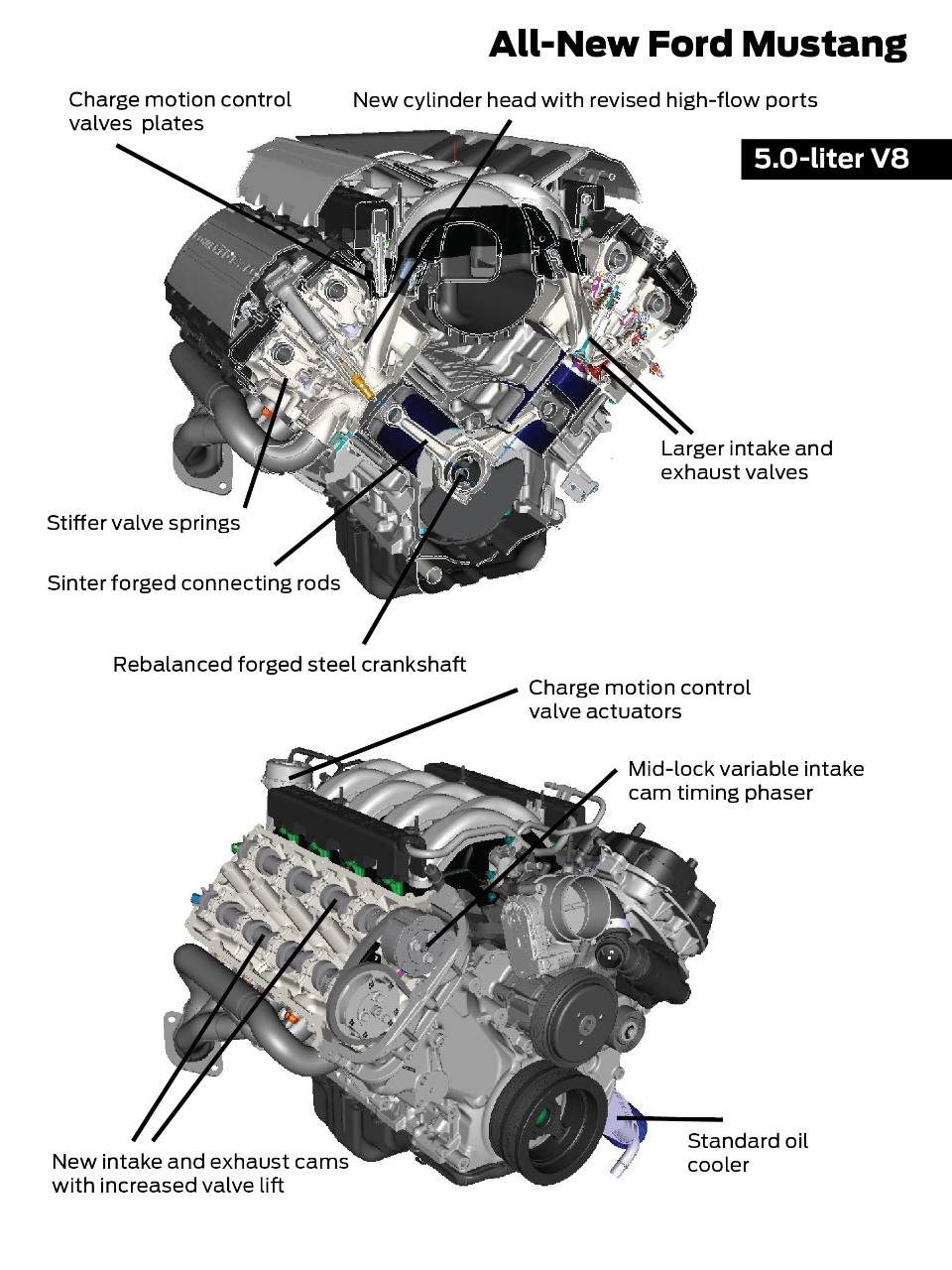 I'm thrilled that big name companies are already heavily working on performance mods for the new 2015 Mustang. With the higher flowing cylinder heads, improved camshaft design and many other internal modifications over previous 5.0L Coyote engines, performance mods, especially forced induction, will surely make even more impressive gains!
Stay tuned as we will bring you more updates about new up-and-coming performance mods for the 2015 Mustangs!
---