2010-12 Mustang Saleen S281 Grille Install
Posted 9/10/2013 by Jeff Jimenez
Add some killer looks to your 10-12 Mustang with the Saleen S281 grille. Check out our install here!
---
FOLLOW: mustang , 10 14 mustang , s197 , tech , installation , saleen , exterior , grille
Are you looking for an easy way to dress up the exterior of your 2010-12 Ford Mustang? Look no further than the Saleen S281 Front Grille! This has to be one of the most popular exterior mods available for the 10-12 Stangs. Not only does it add an aggressive and sleek look to your Pony but it also increases airflow by eliminating the factory fog lights and opening up the grille. It's not everyday you get styling and performance!!
This grille is a direct bolt-on installation for the factory GT front bumper. Installation is super easy and can be done in the comfort of your own garage with a few common hand-tools. Below, I will walk you through the simple steps of the installation.
Saleen S281 Grille Install
Remove the radiator cover – held on by push pins.
Remove the two bolts at the top of the bumper cover – allows for better access to the grille.
Pop loose all the tabs that hold the stock grille to the bumper cover. You will have to pull back on the tabs and pull at the same time to get them to come loose. An extra set of hands will come in handy here.
Remove the factory grille and disconnect the fog lights once you have all the tabs loose
Install the new Saleen grille by inserting the tabs into the mounting holes of the factory grille
Take the supplied metal retaining clips and press them over the tabs on the new grille (See Picture Below)
You will now need to install the center push pin. You will have to drill a hole in your bumper. The factory grille will cover this hole if you later decide to return to factory grille.
With the hole drilled you can now install the push pin
Reinstall your radiator cover and sit back and admire your new aggressive looks!!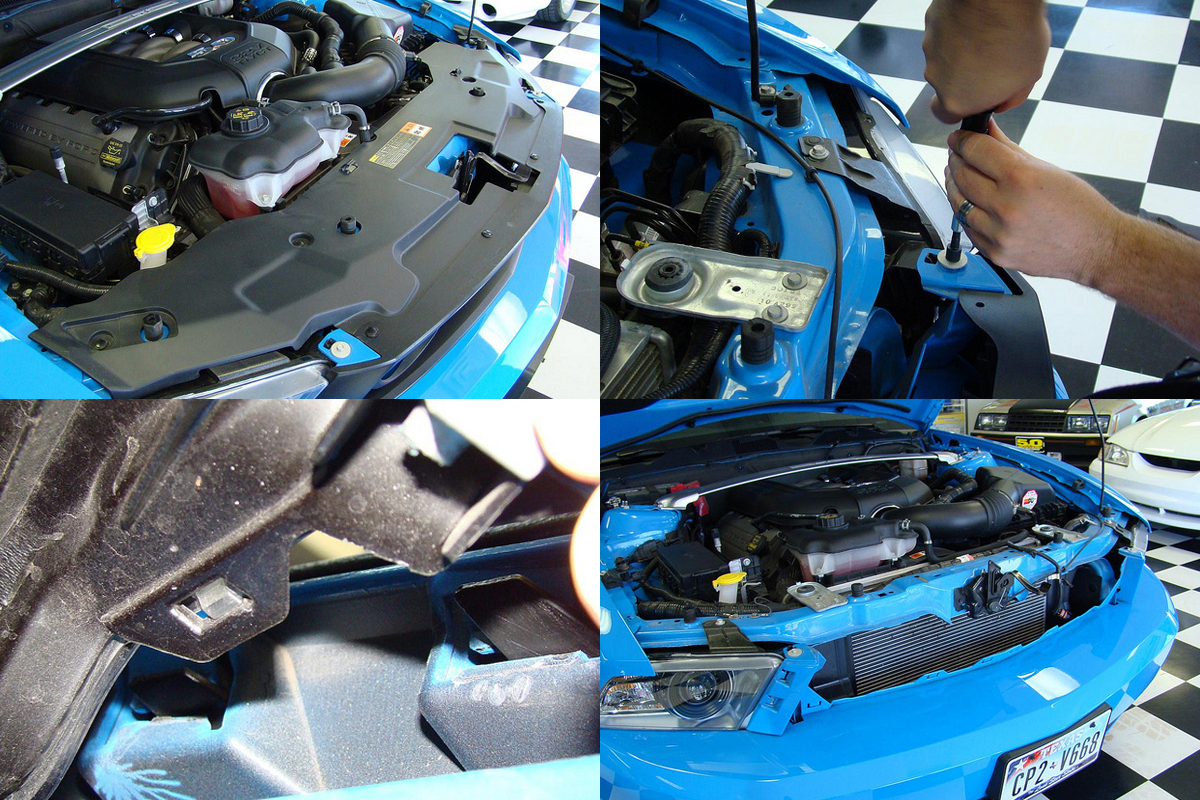 ---